« Free MP3 Download: The Good Natured "Skeleton" (NF55 & Adeptus Remixes) | Main | The Daily Crunch: Adam Lambert, Tinie Tempah, Adele, Prince, Lady Gaga, Natalia Kills, Alicia Keys »
Exclusive: Listen to a Preview of New Simon Curtis Single "Flesh"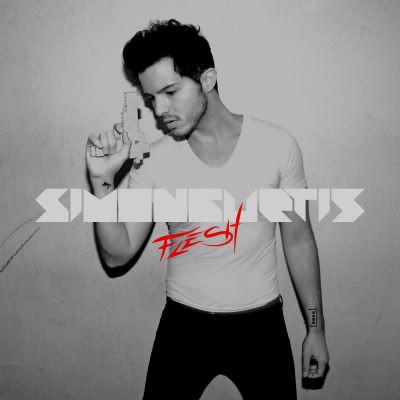 Only weeks after releasing his much-anticipated new single "Superhero," emerging pop crooner Simon Curtis shifts into high gear and unleashes "Flesh," another brand-new track from his forthcoming new album "R∆." (Purchase "Flesh" on iTunes.)
Filled with sexually-charged lyrics, "Flesh" is a slow-burning powerhouse pop romp with raw, gritty verses that fire up a gleaming chorus that is filled with climactic sunburst synths. Arguably the best part of the song comes at the very end when Curtis belts out a steady falsetto after a rambunctious dancefloor breakdown. It's hands-down one of Simon Curtis' finest.
Curtis writes me in an email that "Flesh" is one of the most favorite songs he has ever written. "'R∆' is really dark, and I knew it needed a sexually charged song," he explains. "The concept of this visceral, completely erotic song unfolded simply from the word 'flesh.' I knew the song would be called 'Flesh' before I even came up with the melody."
"One of the fan favorites from my last album was "Joystick," so I knew I couldn't leave 'R∆' without a nice, filthy moment," he laughs. Check out a 30 seconds teaser of the song below and download the full song on iTunes.
May 30, 2011 | Permalink