« Watch Arjan's MTV O Music Awards Promo Video Talking About Robyn | Main | Free MP3 Download: Purple Crush "Sweat" »
Listen to Neon Hitch "Silly Girl"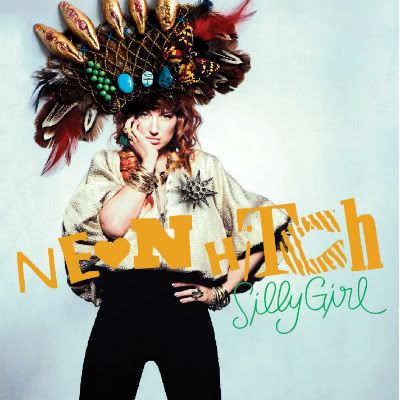 What I love about Neon Hitch is that she's not afraid to think outside of the box and try something different. After the bittersweet balladry of her debut single "Get Over U" (that Neon co-wrote with Sia), the adventurous pop star now takes her sound left field with her new single "Silly Girl" that premiered yesterday on Idolator.
Produced by Neon's capable soundboard pal Benny Blanco, "Silly Girl" is a flaming slice of high-grade, futuristic pop that Neon co-wrote with none other than Switch who previously wrote hits for Santigold, Bjork, Mika and Christina Aguilera. This new Neon track shows off once again that the pop chameleon is ready for the big time, perfectly mashing her fresh, confident delivery with potent, hip hop-tinged club beats.
April 26, 2011 in Benny Blanco, Neon Hitch | Permalink