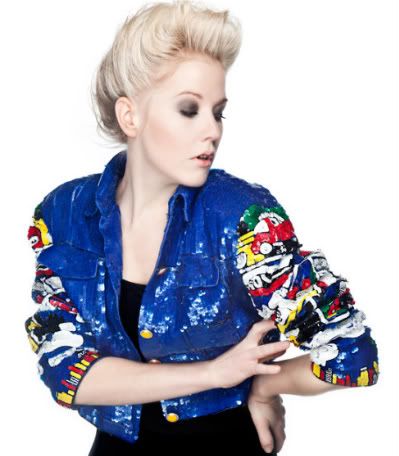 After turning heads and moving feet with her excellent first single "Make Me, Break Me," new Swedish pop singer Vanbot (aka Ester Isdekog) is sharing another track from her forthcoming debut LP. This new little ditty is titled "Lost Without You" and was produced by Isdekog in partnership with her long-time collaborator Sebastian Forslund.
"Lost Without You" is a buzzing pop gem that combines a pulsating electro beat, shimmering synths and Vanbot's Swedish sense of melody that is instantly catchy. The singer introduces a pop sound that echoes the work of Robyn, Kleerup and La Roux that can easily be filed alongside other electro-edged dance pop efforts.
"'Lost Without You' is the second single of my coming debut album," Isdekog writes on her web site. "It is like a warm-up for the full album release! I hope this song will give you a sense of leaving the stubborn winter behind (Stockholm has been too cold, too long) and aim for the spring. I feel this will be the best spring in a long time."

Vanbot "Lost Without You"